CHRDA recruit « Protection Officier» in TUNISIA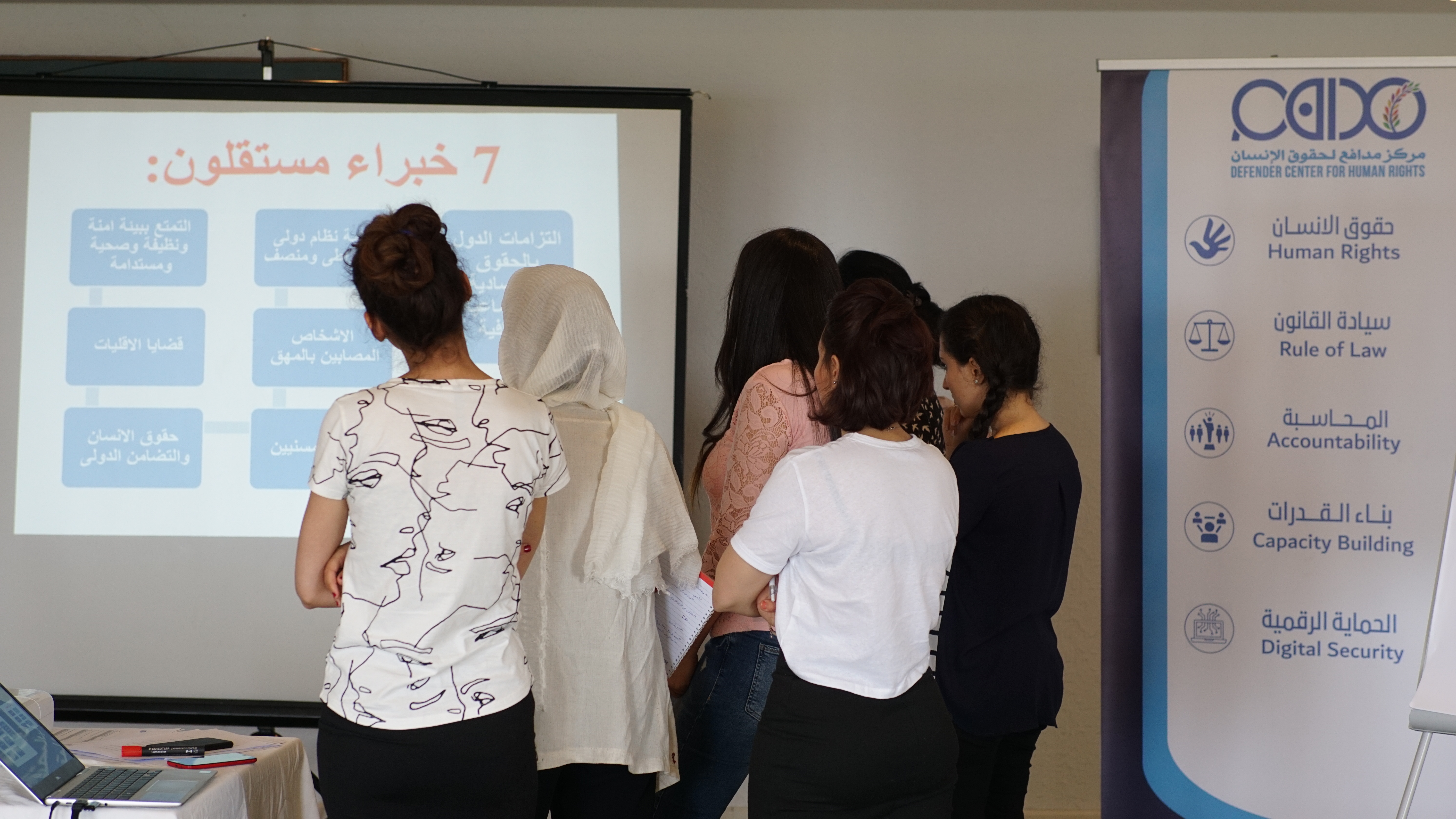 CHRDA Protection Officier

Department: 

CHRDA Protection Officer

Location:

Tunisia

STARTING DATE

As soon as possible




Organisation background

Center for Human Right Defenders Association (CHRDA) Is an independent regional non-governmental organisation. CHRDA aims at promoting rights of Human rights Defenders and vulnerable population, analysing the difficulties facing the application of International Human Rights Law and disseminating Human Rights Culture in the Arab Region as well as engaging in a dialogue between cultures. A crucial part of CHRDA' mandate is to help shape the understanding of the most pressing human rights defenders concerns within the region and then to coordinate and mobilise the key players and NGOs from across the Arab world to work together towards solutions.

Furthermore, CHRDA is an HRD's network; working on supporting, empowering and protecting HRDs. CHRDA emerged from the need to find a space for Jurists outside their country, especially with the outbreak of armed conflict targeting defenders and activists; attacks and abuses sometimes reached the limit of assassinations.

 

Job context 

Assist in monitoring the situation of Libyan defenders and mapping.

Assist in drafting press releases, regular News bulletin, urgent appeals and other advocacy efforts aimed at improving the protection of Libyan defenders.

Facilitate advocacy campaigns and communication.

Assist in the design and delivery of training in capacity building on security of information, IT& network security, proper documentation, networking and advocacy campaigns.

Financial follow-up related to HRDs events and meetings.

Draft minutes and events reports.

Organize logistics of meetings, workshop.

Hierarchical Link

Under the direct supervision of Administrative and Financial Officer/ CRV Project Management

reporting

Provides reports to

 Programme Management
SKILLS AND EXPERIENCE
A university degree in (Human Rights, social sciences, International Relations or related area of studies).

Excellent analytical skills and a strong understanding of the sociopolitical context of Libya.

Demonstrated commitment to universal human rights.

Excellent written and oral communication skills and able to establish and maintain effective working relations with people of different cultural backgrounds.

Willingness and ability to work extra hours (sometimes during weekends), able to work in harsh, unstable and difficult conditions, independently and in a team.

Enthusiasm to learn and apply new skills

Fluency in Arabic and English, working knowledge of French an asset.
EQUALITY STATEMENT
We are looking for candidates that are passionate about human rights, who are determined to make an impact on people's lives around the world. Joining CHRDA means being a part of a dedicated and diverse team committed to the protection and preservation of international human rights.
CONTRACT AND SALARY
1-year contract subjected to a 3-month probation period. Renewal subject to funding.
How to Apply
If this sounds like the position you have been looking for, please submit a motivation letter (not more than one page) that addresses the specific skills and experience that CHRDA requires for CRV Project Coordinator and CV; to recruitment@defendercenter.org with "CHRDA Protection Officer" in the subject of your email.
Note that only short-listed candidates will be contacted.

Applications will be reviewed on a rolling basis, so apply as soon as you received the job announcement.

The job announcement will be closed on 04 Nov. 2022 applications after this date will not be reviewed.
We look forward to learning more about you.
https://defendercenter.org/wp-content/uploads/2019/12/DSC06898.jpg
3376
6000
Defender Center
https://defendercenter.org/wp-content/uploads/2018/06/cropped-cropped-cropped-logofn-1.png
Defender Center
2022-10-25 17:05:43
2022-11-02 13:26:13
CHRDA recruit « Protection Officier» in TUNISIA