Statement : State institutions and peace initiatives paralyzed by armed and paramilitary groups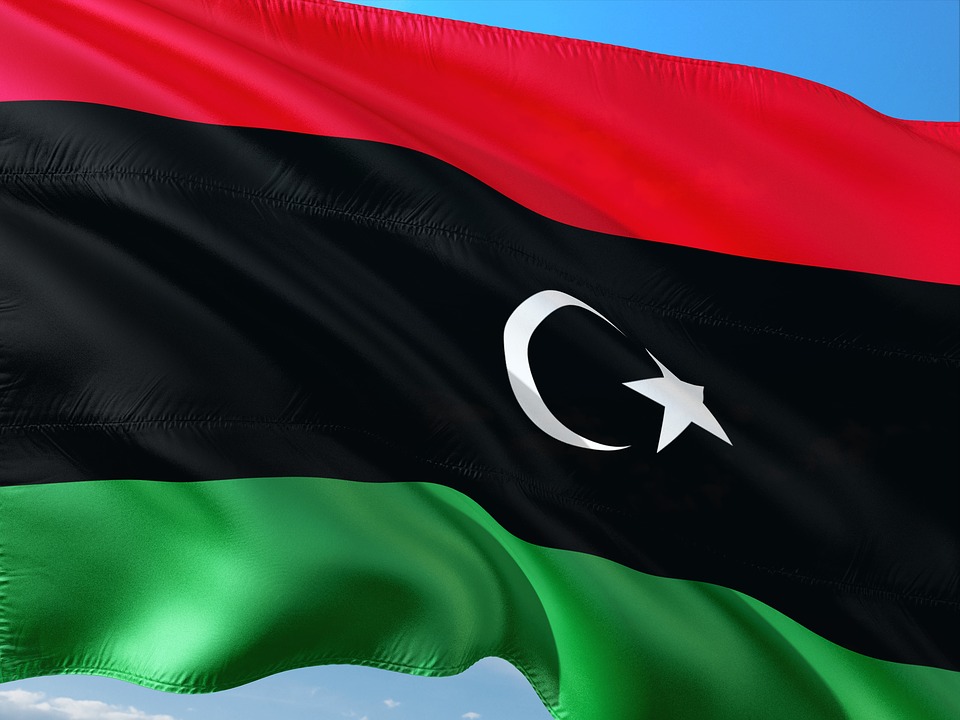 Over the last four years, two competing legislative and executive authorities – the Interim Government in eastern Libya and the Government of National Accord (GNA) in western Libya – have been vying for international legitimacy and recognition. These two authorities rely on militias and paramilitary groups including some armed extremist groups tied to al-Qaeda and the Madkhali Salafists, to control government offices, banks, the Libyan Investment Agency, oil fields, commercial seaports, and airports. Libyan authorities issue official decrees delegating sweeping powers to these armed groups in order to obtain their backing, putting them in charge of security and law enforcement without any accountability. These paramilitary groups are then incorporated into the security establishment, without training or any uniform national program,
Since 2015, the Libya Platform has documented numerous violations committed by these militias. 247 journalists and media workers, and over 100 human rights defenders have been targeted by militias and paramilitaries, according to the Platform. Paramilitaries have also picked out activists at airports and security checkpoints to question them about their activities, reasons for travel, and political affiliations; many such interrogations have ended in arbitrary arrest and violations of bodily integrity.
Libya is continuing to enforce laws broadly violating freedoms of expression, association, and peaceful assembly, such as Administrative Act 286 issued in 2019, and decrees 1 and 2 issued in 2016, both on CSO regulation.  In addition to this more recent legislation, they also enforce the Counterterrorism Law of 2014, the 2001 Law on Civic Associations, Law 65 of 2012 restricting the right of peaceful assembly, and the 1972 Publications Law. In other words, official and de facto executive authorities in Libya have systematically exploited the constitutional vacuum to redeploy repressive laws predating the revolution; they have issued supplementary decisions and decrees to further fetter the exercise of rights to expression, association, and peaceful assembly, extending executive control over them. The authorities alone, absent any judicial oversight, have power to license, dissolve, or suspend activities of civic associations, issue permits for demonstrations and assemblies, and authorize journalists, from both local and international outlets to practice their profession.
Armed groups affiliated to eastern and western authorities have paralyzed the national judiciary through intimidation and violence. In the last four years, the Libya Platform has documented seven paramilitary assaults on a number of Public Prosecution offices and Libyan courts. At least ten judicial personnel were abducted and subjected to inhumane treatment in connection with their work on criminal cases. Three members of the judiciary were killed, and one judge survived an assassination attempt. Judge Mohamed Ben Omar was forcibly disappeared on 26 February 2020, from his home in the town of Castelverde (62 kilometers West of Tripoli); his whereabouts are still unknown. Two other noteworthy kidnappings occurred in 2019: an official at the Ministry of Justice was found dead a few days after being abducted by an armed group on 7 August; Dr. Seham Sergiwa, a parliamentarian of the Tobruk House of representatives, was abducted on 18 July 2019 in Benghazi and her whereabouts remain unknown. Her abduction occurred after she spoke out publicly about the presence of radical armed groups in western and eastern Libya.
The Public Prosecution is unable to arrest suspects or provide any guarantees of protection for victims and witnesses, which has made it difficult for the Libyan judiciary to prosecute human rights violations without interference by militias. At the same time, dozens of civilians are tried in military courts in eastern Libya without due process guarantees.
Displacement and deprivation of basic security, health, and educational services are commonplace for Libyan civilians in armed conflict zones. Migrants, refugees, and asylum seekers on Libyan territory are especially vulnerable, routinely subjected to torture and ill-treatment, beatings, and sexual violence.  Women in detention are subject to sexual extortion, rape and alleged sexual slavery. Those who are not in any form of detention still run the risk of falling into the hands of human traffickers or being conscripted to fight or transport weapons around the country, even by sea.
In the interests of  ending impunity and preventing grave violations of human rights in Libya, we the organizations of the Libya Platform, call on the UN Human Rights Council and the UN High Commissioner for Human Rights to take action to form a Commission of Inquiry (CoI) under the Human Rights Council     to document and preserve evidence on violations of human rights and humanitarian international law, in addition to identifying and holding accountable persons alleged to have committed these violations. Such an instrument would support efforts to prevent additional violations and abuses, thereby bolstering protection for civilians in Libya and paving the way for the rule of law and justice. Indeed, we anticipate that a Commission of Inquiry would reduce militia and military attacks on nascent state institutions and contribute to thwarting militias in their undermining of attempts to reach a peaceful, lasting solution to the conflict in Libya.
Recommendations to the Libyan State
Repeal the following laws and decrees:
To protect freedom of expression, repeal Press Law no. 76 issued in 1972 and Penal Code articles no. 178, 205, 208, 245, 438, 439.
To protect freedom of association, repeal Law no. 19 issued in 2001, regulating CSOs, and all executive decrees related to it.
To protect freedom of expression and the right to a fair trial, repeal Counter-terrorism Law no. 3 issued in 2014.
To protect freedom of peaceful assembly, repeal Law no. 65 issued in 2012 on this subject.
To guarantee the right to a fair trial, repeal article no. 177 of the Code of Criminal Procedure, allowing prolonged pre-trial detention; repeal Law no. 4 issued in 2017, amending the Military Code of Procedure.
To guarantee the right to a fair trial, to fight practices of arbitrary arrest and torture, and to protect freedom of expression, repeal Presidential Council Decree 555 issued in 2018, which gives armed groups the authority to conduct counterterrorism and surveillance activities.
End arbitrary and secret detention
Survey and classify all detention centers where people are held outside of judiciary control and supervision and determine to which authority they are subordinated (Interior Ministry/Military).
Locate and categorize all current detainees on Libyan territory (women/men – civilian / military – adults/minors; in pre-trial detention / serving a custodial sentence ordered by the judiciary / detained without legal basis).
Establish an ongoing mechanism to monitor the location and legal status of detainees: classification of their legal situation, monitoring their conditions, and ensuring access to them; and providing adequate care and rehabilitation
Establish a mechanism for effective oversight of detention centers: classification of sites, ensuring access to them, monitoring conditions, and training staff
Enable civil society organizations to visit detention sites periodically, without restrictions.
Release all persons detained without legal basis;
Protection of refugees, migrants and asylum seekers:
Take action to release all those detained for attempting to travel to Europe as refugees and asylum-seekers, and to respect international obligations in this regard.
Regulate the legal framework for the application of the right of asylum through a transparent mechanism in line with Libya's constitutional, regional and international obligations.
Strengthen legal protection for migrants who are victims of human rights violations, both inside and outside detention centers.
Develop a legislative framework guaranteeing the legal status of those who wish to seek legal residency permits on Libyan territory in order to work, according to the needs of the labor market.
 Restructure security institutions (reform of the security sector and its governance)
Draft a bill on the structure of the Ministries of Interior and Defense, in order to set out a general and abstract roadmap for security sector reform. It must:
Determine the respective mandates of the Ministries of Interior and Defense;
Define the different sections and chains of command within each of them;
Determine the mechanisms for security personnel recruitment, as well as the rules and content of their training;
Develop an internal complaints system, to include a mechanism for citizens' complaints against members of the two ministries, as well as a mechanism for complaints from members of the security sector against their superiors;
Draft a framework for trade unions within the security sectors.
Propose a draft bill establishing a plan for disbandment, disarmament, rehabilitation and individual reintegration of members of existing militias and armed groups, in the framework of legislation enabling transitional justice and reconciliation.
Empowering women and minorities and reducing discrimination.
Amend laws and legislation that discriminate against women; criminalize violence against women and end impunity of its perpetrators.
Reaffirm commitment to ensuring full and effective participation of women in the peace process within the Libyan Political Agreement.
Publicly declare a commitment to implement all articles of CEDAW, and to implement UN Security Council Resolution 1325 in Libya through setting out a National Action Plan (NAP) to encourage women's participation in the transitional political phase.
Protect civilians—and in particular ethnic minorities—from killing, arbitrary arrest and discrimination, by urgently enacting laws that criminalize discrimination, protect minorities, and deter their targeting on the basis of their ethnic identity.
https://defendercenter.org/wp-content/uploads/2019/12/international-2694618_960_720.jpg
720
960
Defender Center
https://defendercenter.org/wp-content/uploads/2018/06/cropped-cropped-cropped-logofn-1.png
Defender Center
2020-04-06 17:21:04
2022-03-25 22:35:44
Statement : State institutions and peace initiatives paralyzed by armed and paramilitary groups