We Call for immediate disclosure of the conditions of detainees in Qirnada prisons after Hurricane Daniel and the provision of immediate assistance to the affected

Joint statement
We call for immediate disclosure of the conditions of detainees in Qirnada prisons after Hurricane Daniel and the provision of immediate assistance to the affected
September 18, 2023
The Qirnada prison complex, located near the city of Bayda in eastern Libya, was flooded due to Hurricane Daniel on September 10, 2023, according to images we obtained.
We, the Libya Crimes Watch (LCW) and the Defender Center for Human Rights (CHRDA), express our deepest concern over the failure of the Libyan authorities to issue any official statements about the fate and conditions of hundreds of prisoners and detainees in the Qirnada prison complex, in addition to the denial of detainees to communicate with their families outside the prison to know their fate.
We, the LCW and CHRDA, call for the immediate disclosure of the conditions of the detainees and the extent of the damage they have suffered, the measures taken by the authorities to preserve their safety and provide the necessary medical, psychological and humanitarian assistance to the affected prisoners. In addition, the authorities should allow family visits to detainees and contact their families to reassure them, as well as guarantee their right to know the fate of their families outside and the extent of their impact by the hurricane.
We also call for the release of detainees on charges that are not internationally recognized, such as persons detained for exercising their right to freedom of opinion and expression peacefully, or those detained arbitrarily in a manner that is not in line with the procedures of a fair trial. We also call on the authorities in eastern Libya to allow independent Libyan human rights organisations and the United Nations Support Mission in Libya to visit the Qirnada prison complex and review the conditions of the detainees to ensure their safety and work to assess the living conditions and treatment they receive.
We emphasize the importance of respecting the rights of detainees in accordance with international human rights conventions, and we call on the authorities to deal with full transparency with the local and international public opinion, and to bear full responsibility towards them. We also call on the international community to give the detainees in Qirnada prisons the necessary attention as victims or potential victims of the Hurricane Daniel disaster, and to provide them and their families with the necessary support and assistance in this ordeal.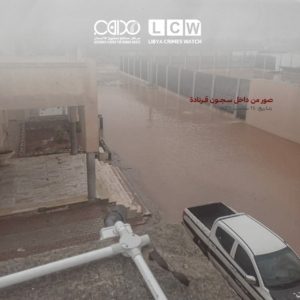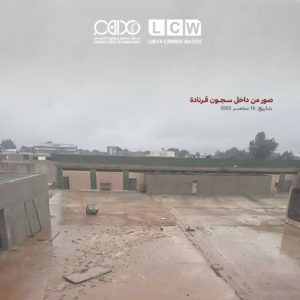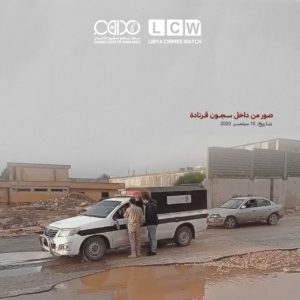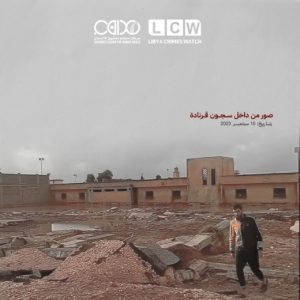 September 18, 2023
https://defendercenter.org/wp-content/uploads/2023/09/2-1.jpg
1280
1280
Defender Center
https://defendercenter.org/wp-content/uploads/2018/06/cropped-cropped-cropped-logofn-1.png
Defender Center
2023-09-18 21:49:52
2023-09-19 10:18:51
We Call for immediate disclosure of the conditions of detainees in Qirnada prisons after Hurricane Daniel and the provision of immediate assistance to the affected