Press Release & Annual Report : CHRDA releases its annual report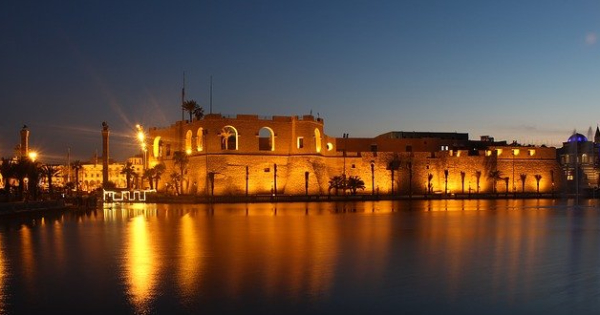 Defender Center for Human Rights said today in its report "The Year of Missed Opportunities: A Briefing of the Human Rights Situation in Libya in 2021" that the Libyan authorities missed many opportunities during the current year that would have strengthened human rights and empowered human rights defenders, in addition to putting an end to the phenomenon of impunity which prevails in Libya for more than a decade since the outbreak of the revolution of the Libyan people against tyranny and in pursuit of freedom, democracy and human rights.
2021 witnessed the absence of consensus between the political parties in Libya, whether in the discussions of the Libyan Political Dialogue Forum on the constitutional basis, or during the issuance of the presidential and parliamentary elections laws. The Libyan arena also witnessed raging legal debates over the candidacy of the Prime Minister of the Government of National Unity, the Army Commander, and the Speaker of Parliament. This is in addition to Saif al-Islam Gaddafi's candidacy for the post of president instead of handing him over to the International Criminal Court and wasting a valuable opportunity to achieve justice in Libya.
In this context, the absence of political consensus, and the increasing possibilities of rejecting the election result by some candidates and their supporters, warn that the country, on the eve of the presidential elections, will become the scene of a new round of civil war, rather than ending the protracted transitional period and consolidating the foundations of peace and stability.
The report deals with the struggle of Libyan civil society organizations to promote freedom of assembly and establishing civil associations, in light of the strict restrictions imposed by the Civil Society Commission. During 2021, Defender Center, together with human rights organizations and Libyan public figures, put forward a new draft law to organize civil work, ensuring its independence and freedom in accordance with international standards for freedom of organizing civil societies. The proposal was put up for public discussion, in addition to sending a copy of the draft to the parliament, with the aim of discussing it and encouraging the parliament to adopt and issue it.
The annual report of the Defender Center also reviews a long list of human rights violations, including enforced disappearances, torture, and extrajudicial killings. It reveals the deteriorating conditions of migrants, refugees, and asylum seekers, who are exposed to a wide range of human rights violations in the absence of accountability. The report notes the restrictions still imposed on women and continuous denial of their right to equality. Finally, it provides a quick overview of the state of press freedom in Libya.
Defender Center for Human Rights
Paris – December 13, 2021
https://defendercenter.org/wp-content/uploads/2021/12/tip.jpeg
315
600
Defender Center
https://defendercenter.org/wp-content/uploads/2018/06/cropped-cropped-cropped-logofn-1.png
Defender Center
2021-12-13 17:46:31
2022-03-25 22:32:18
Press Release & Annual Report : CHRDA releases its annual report