Press release: On International Human Rights Day: In a new book, CHRDA sheds light on the rights of marginalized groups in Libya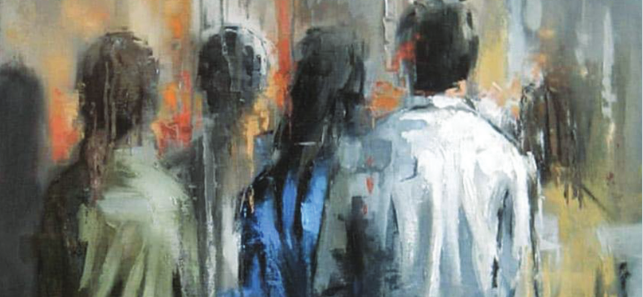 To celebrate International Human Rights Day, Defender Center publishes a book entitled 'Research Studies on Marginalized Groups in Libya' which discusses the conditions of women, persons with disabilities and children. The book aims to analyse the legislative complications and challenges that these groups face. The book also aims to strengthen the mechanisms of their protection, with a focus on analysing and reviewing legislative texts in comparison with international standards.  Furthermore, practical recommendations are suggested, through which improvements of the legislative and societal environment can be implemented in order to enhance human rights.
As we celebrate International Human Rights Day, addressing the human rights situation in Libya becomes a matter of concern. There is an urgent need to address violations and hold perpetrators accountable. The deterioration of human rights conditions in Libya led to many groups experiencing increased levels of exposure to inequality, deepening social disparities, discrimination and ill-treatment, and limiting victims' ability to access justice mechanisms. Defender Center decided to start its research output because it believes that the promotion of human rights is a necessary tool in addressing growing inequality. The Center's research presented an analysis of the human rights situation in Libya. Three research papers discussing the challenges facing the marginalized groups mentioned above were compiled into a book.
Despite the active participation of Libyan women in the revolution, they continue to struggle to obtain the right to free movement, travel, work, and so on, in a societal context dominated by strict religious fatwas, whose owners take a hostile stance on equality between women and men. In addition, Libyan women are exposed to frequent violent attacks.  For example, lawyer and political activist, Hanan al-Barasi, was the victim of a horrific assassination in the period approaching International Human Rights Day 2020. Meanwhile, legal and constitutional debate continues, because the existing legal environment does not provide guarantees to protect the rights of women and prevent discrimination against them.
When we examine the situation of persons with disabilities in Libya, we find that their numbers are increasing at a high rate as a result of armed confrontations and hostilities that have taken place in the country in recent years. Persons with disabilities in Libya face many challenges in terms of obtaining the right to education, vocational rehabilitation, provision of health care and equal employment opportunities.
Children in Libya suffer daily as a result of the continuing armed conflict and due to the internal displacement of civilians. Children are frequently injured, or even killed due to the conflict. Some children suffer from deprivation of nationality for various reasons, while others are subjected to grave violations with their perpetrators being rarely held to account. The targets of such violations are, for the most part, children of migrants or refugees.
It is worth noting that the Defender Center organized this morning's digital seminar to discuss the research papers included in 'Research Studies on Marginalized Groups in Libya'. The seminar was attended by the authors of the research papers alongside several diplomats and human rights defenders from inside and outside Libya.

https://defendercenter.org/wp-content/uploads/2020/12/Capture-décran-2020-12-10-à-16.59.16.png
297
643
Defender Center
https://defendercenter.org/wp-content/uploads/2018/06/cropped-cropped-cropped-logofn-1.png
Defender Center
2020-12-10 17:02:27
2022-03-25 22:34:00
Press release: On International Human Rights Day: In a new book, CHRDA sheds light on the rights of marginalized groups in Libya