Memorial of Mansour Rashid Al-Kikhia, on the International Day for Human Rights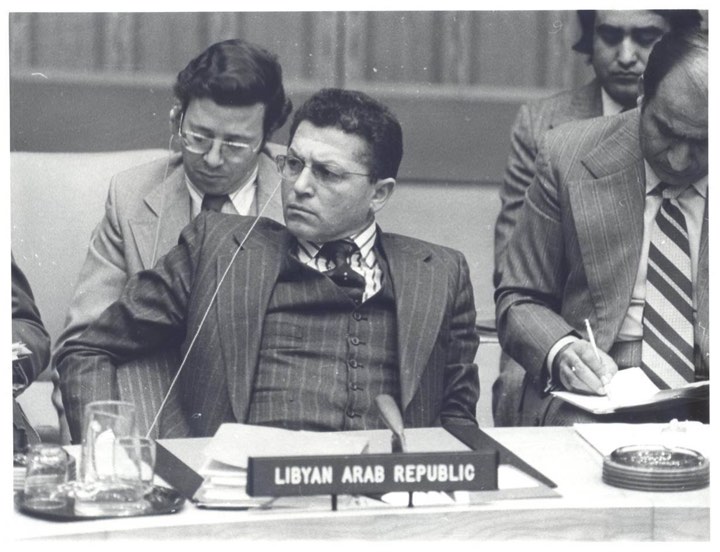 International Day for Human Rights
Defender Center – 10/December/2019 
On the International Day for Human Rights, Center for Human Rights Defender Association remembers the biography of human rights and Libyan political opponent Mansour Rashid al-Kikhia. One of the most prominent Libyan legal, political and diplomatic actors, who was kidnapped by the hands of the former regime on this day 26 years ago.
Mansour Al-Kikhia was born in the city of Benghazi in 1931, advanced in critical official titles in the diplomatic corps, before he was one of the fiercest opponents of Colonel Muammar Gaddafi's regime from abroad. Where he held the position of the Libyan Foreign Minister from 1972-1973, he remained appointed as the permanent representative of Libya at the United Nations between 1975 and 1980. Various sources indicate that he defected from the Gaddafi regime in 1980 in opposition to Gaddafi's regime in protest against the policies of summary executions practised by the Libyan government at the time through the so-called revolutionary committees.
Mansour El-Kikhia established the Libyan League for Human Rights in Exile in 1984. He was elected as a Secretary-General of the Libyan National Opposition Alliance, which he established in 1986. Moreover, he laid the foundations for a democratic dialogue for the national opposition. He called on them to coordinate their efforts and divide roles among them to confront the regime until he vanished mysteriously on International Human Rights Day, December 10, 1993, in Cairo, while he was participating in the meeting of the Board of Trustees of the Arab Organization for Human Rights.
"Mansour Rashid Al-Kikhia was an accomplished jurist, distinguished intellectual, and prominent politician at the Arab and international levels. He stood against Muammar Gaddafi's exclusionary and repressive practices and the summary executions campaigns that the regime led against his opponents at home and abroad; especially after the martyrdom of his two associates, Professor Amer al-Daghais and Professor Muhammad Hami under torture in the year 1980.
Mr Kikhia was found in October 2012 in a refrigerator in a villa belongs to the former Military Intelligence Service in Tripoli. An official state funeral was held on December 3, 2012, in the city of Benghazi. The Libyan Ministry of Foreign Affairs organised a memorial service to pay tribute to him.
Al-Kikhia is considered one of the first Libyan figures to adopt human rights work in Libya as a tool for change through his work in the Libyan League for Human Rights or through his accession to the Board of Trustees of the Arab Organization for Human Rights.
https://defendercenter.org/wp-content/uploads/2019/12/78845147_1021852734834756_310317546119102464_n.jpg
552
720
Defender Center
https://defendercenter.org/wp-content/uploads/2018/06/cropped-cropped-cropped-logofn-1.png
Defender Center
2019-12-17 13:36:40
2022-03-25 22:36:30
Memorial of Mansour Rashid Al-Kikhia, on the International Day for Human Rights