Libya: Roadmap for Human Rights Reform and Restoring the Rule of Law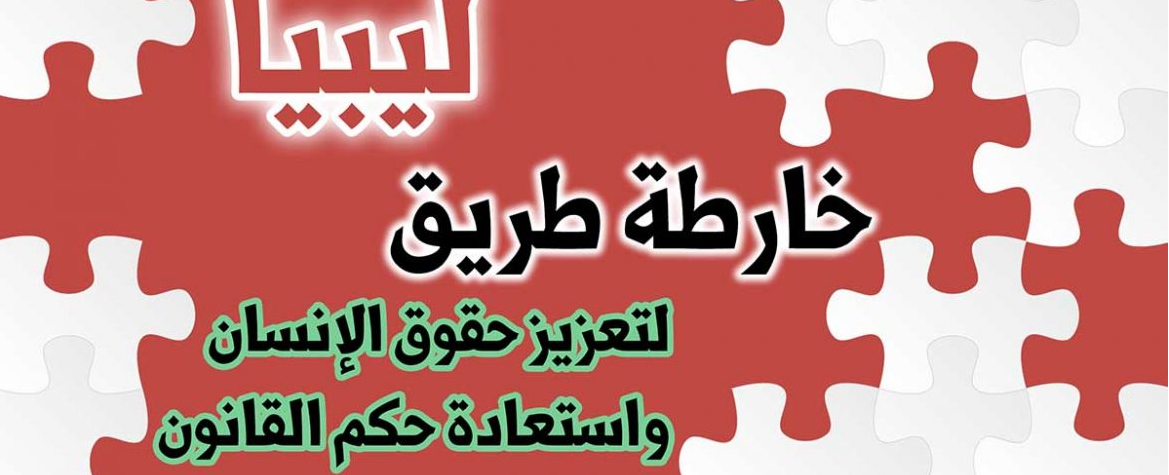 The Cairo Institute for Human Rights Studies (CIHRS)  in cooperation with the Libya Platform (LP) coalition, published the Roadmap for Human Rights and Restoring the Rule of Law in Libya  today Tuesday 26 February, 2019.
It may seem there is no hope for stability in Libya, with some observers seeing no potential for a radical solution amid international and regional actors' overall disregard for restructuring security institutions. Libya's stability is further weakened by frail, often opportunistic agreements with politicians and armed factions. Indeed – complacency toward human rights issues; impunity; and the absence of the rule of law – may render null any progress towards stability and sustainable democratic transformation in Libya.
Yet in this roadmap, CIHRS and the members of the Libya Platform have determined a strategy representing a lifeline for the viability of peace and security in Libya.  This strategy encompasses three fundamental components; first and foremost, respect for the rights of the Libyan people; addressing the impunity of perpetrators of rights violations; and upholding the rule of law.  These three components are the foundation of any path toward peaceful coexistence and security restoration in Libya.
https://defendercenter.org/wp-content/uploads/2019/02/Capture-d'écran-2019-02-27-à-15.31.38.png
475
1169
Defender Center
https://defendercenter.org/wp-content/uploads/2018/06/cropped-cropped-cropped-logofn-1.png
Defender Center
2019-02-27 19:18:29
2022-03-25 23:47:53
Libya: Roadmap for Human Rights Reform and Restoring the Rule of Law